Naval ROTC is a program which helps Catholic University of America students commission as Navy or Marine Corps Officers within the Active Duty or Reserve Force. Students will conduct their training via the National Capital Navy ROTC Battalion through our consortium partners at George Washington University. Navy ROTC training consists of classroom instruction, morning workouts and field training on selected weekends at area military installations.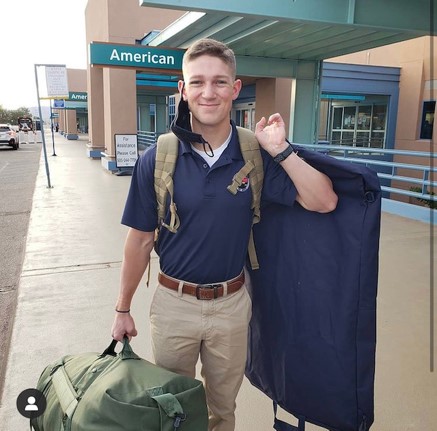 Naval ROTC only requires four years of participation. Navy ROTC Midshipmen either enter Catholic University of America as a National Scholarship Winner or will have one year to successfully "walk-on" to the program. Graduate Students are ineligible to participate in NROTC.
 For those interested in pursuing the Navy option, all majors are eligible to apply however STEM based Majors stand the best chance of winning scholarships. The following Majors offered at Catholic are listed as "Most Preferred" by the Navy:
Aerospace Engineering Concentration within Mechanical Engineering
Electrical Engineering
Mechanical Engineering
Systems Engineering
Computer Science
Architecture and Civil Engineering
Environmental Engineering
Biomedical Engineering
Mathematics
Chemistry
Physics
Marine Option Midshipmen do not have preferred majors. However, there is a heavy emphasis on physical fitness for applicants for Marine option Midshipmen.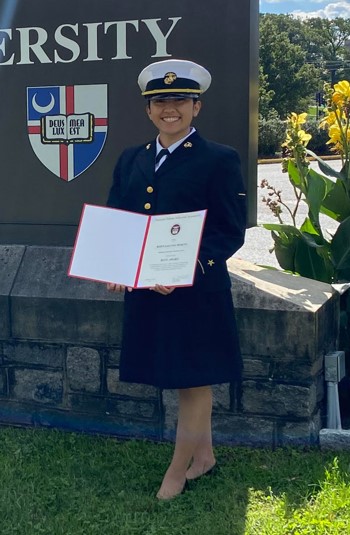 Navy ROTC Midshipmen on scholarship will receive a uniform allowance, a monthly subsistence stipend at the following rate: Freshman – $250, Sophomore – $300, Junior – $350, Senior – $400 and payment of full tuition and fees. Four-year Navy ROTC scholarships will have their room and board covered by University Financial Aid.
Prospective students are encouraged to apply for National Navy ROTC scholarships here.
CUA Students are also able to "walk on" to Navy ROTC without winning a National Navy Scholarship beforehand. All students interested in Navy ROTC are encouraged to contact Mr. Stephan Murphy, the University ROTC Program Director at murphysk@cua.edu
The appearance of U.S. Department of Defense (DoD) visual information does not imply or constitute DoD endorsement.