Army ROTC is a program which helps Catholic University of America students commission as Army Officers within the Active Duty Force, the National Guard or the Army Reserve. Students will conduct their training via the Hoya Battalion through our consortium partners at Georgetown University. Army ROTC training consists of classroom instruction, morning workouts and field training on selected weekends at area military installations.
Army ROTC only requires two years of participation, but four years are recommended for maximum scholarship and training opportunities. Graduate Students are eligible to participate if their program is at least two years long.
Students can win four, three and two-year scholarships via Army ROTC. Army ROTC does not have any preferred majors. All contracted Army ROTC Cadets will be awarded $425 a month as a stipend.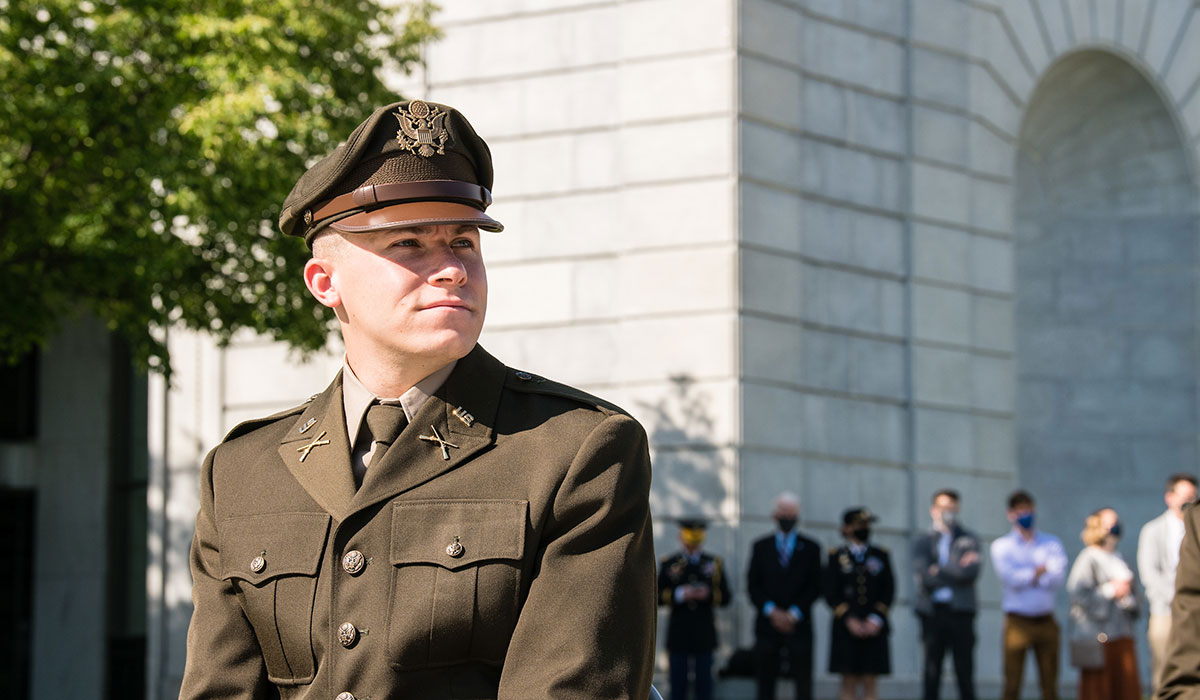 Prospective students are encouraged to apply for National Army ROTC scholarships here. All Army ROTC scholarships will have their room and board covered by University Financial Aid. Students are also able to "walk on" to Army ROTC without winning a National Army Scholarship beforehand. All students interested in Army ROTC are encouraged to contact Mr. Stephan Murphy, the University ROTC Program Director at murphysk@cua.edu
All Cadets who graduate from ROTC accrue a service commitment as an Army Officer for eight years. This can be done, if commissioned as an Active-Duty Officer with a minimum of five years on Active Duty with the remaining three years as a Reservist/National Guardsman. Army ROTC Cadets also have the option to commission directly into the Reserves or National Guard and serve eight years in that component. Acceptance of financial aid via ROTC will incur this service commitment. Nursing and Law Students are also highly encouraged to apply to Army ROTC.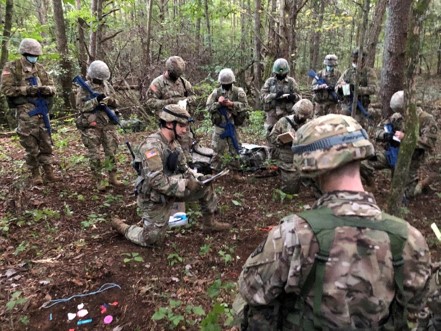 For those interested in the Reserve Component, students are encouraged to apply to on-campus Two or Three Year Guaranteed Reserve Forces Duty Scholarships  (GRFD). Benefits of a GRFD Scholarship include:
Payment of full tuition and mandatory fees or payment of Room and Board with a $10,000 limitation annually during the scholarship period.
Opportunity to hold a SECRET or TOP SECRET Government Clearance upon graduation.
Payment of $1200 annually for book stipends/supplies.
Receive Army Reserve drill pay at the rank of E-5 (approximately an extra $300 per weekend/ $1200 per 2 week training period) during their enrollment period in the Army ROTC Program
Room and Board covered by Catholic University of America (for four-year Scholarship winners).
The appearance of U.S. Department of Defense (DoD) visual information does not imply or constitute DoD endorsement.