Father Emil Kapuan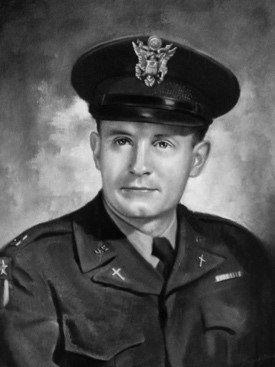 Father Emil Kapuan was a Roman Catholic Priest, served as an Army Chaplain during World War II and the Korean War. CPT Kapuan received a master's degree from Catholic University in 1948. CPT Kapaun was a chaplain in the Burma Theater of World War II, as well as in Korea years later, where he was captured and died in a prisoner of war camp. In 1993, Pope John Paul II declared him a Servant of God, the first stage on the path to canonization. In 2013, Kapaun received the Medal of Honor for his actions in Korea. He is the ninth American military chaplain Medal of Honor recipient.
Brigadier General Anna Mae V. McCabe Hays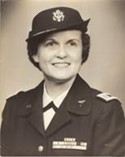 Brigadier General Anna Mae V. McCabe Hays came to CUA to earn her Master of Science in Nursing degree. She graduated in 1968. She served in various nursing positions in her military career, such as private duty nurse for President Dwight D. Eisenhower in 1956, Head Nurse of the Nuclear Medicine and Radioisotope Clinic at Walter Reed Army Institute of Research, Assistant Chief of the Army Nurse Corps, and Chief of the Army Nurse Corps. She was also well known for playing a filed pump organ for weddings and church services. BG Hays was the first female of the United States Armed Forces to achieve the rank of brigadier general. She retired from the Army in 1971.
Brigadier General William T. Bester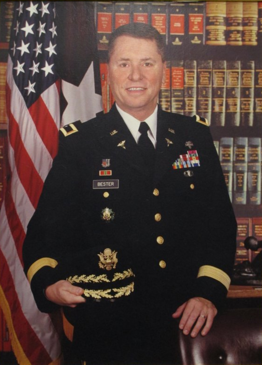 In 1983, Brigadier General William T. Bester came to CUA by selection of the Army to study for his master's degree in Medical-Surgical Nursing, graduating in 1985. He has served in various positions such as Commander of Moncrief Army Hospital at Fort Jackson, SC, Chief of the Army Nurse Corps, Assistant Surgeon General for Force Projection, and Commanding General of United States Army Center for Health Promotion and Preventive Medicine. BG Bester's overseas service included Okinawa, Cuba, Germany, the Balkans, and Indonesia before retiring from the Army in 2004.
Brigadier General Gregory Brady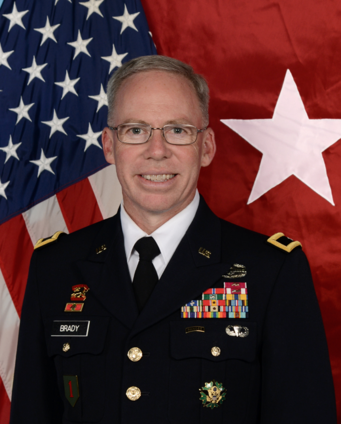 Brigadier General Gregory Brady graduated with a Master of Arts degree from The Catholic University of America in International Relations in 1982. In 2019, Brigadier General Brady became the first General Officer to assume command of the 10th Army Air and Missile Defense Command. BG Brady also served as the 37th Commanding General of White Sands Missile Range, Army Test and Evaluation Command, Fires Chief-Army G-3/5/7 Headquarters Department of the Army, Deputy Commanding Officer, 32nd Army Air and Missile Defense Command. BG Brady's military awards include the Legion of Merit (2 Bronze Oak Leaf Clusters), Bronze Star Medal, and the Army Meritorious Service Medal (Silver Oak Leaf Cluster and 1 Bronze Oak Leaf Cluster).
Vice Admiral Melvin G. Williams Jr.
Vice Admiral Melvin G. Williams Jr. earned his Master of Science degree in Engineering from The Catholic University of America in 1984. While in the U.S. Navy, he served as the Associate Deputy Secretary of Energy (as a Presidential Appointee), Commander of U.S. Second Fleet, Commander of Submarine Group Nine, Commander of Submarine Squadron Four, and Commanding Officer of USS NEBRASKA, Deputy Commander, U.S. Fleet Forces, Director of Global Operations at U.S. Strategic Command, Chief of Staff for the KITTY HAWK Carrier Strike Group, and Executive Officer on USS LOUISVILLE. A nuclear trained submariner, he served in the U.S. Navy for thirty-two years as a commissioned officer and one year as an enlisted sailor. He is one of the U.S. Navy and Submarine Force "Centennial Seven"- first seven African Americans to Command a U.S. Navy submarine in the first 100-year history of the Submarine Force.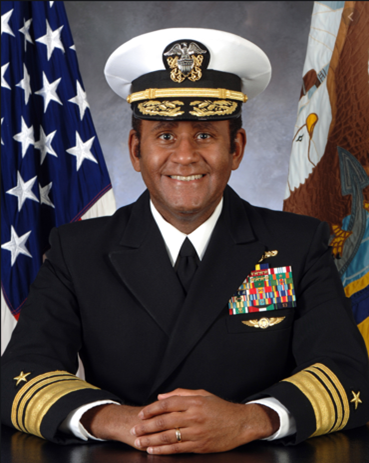 He has been the recipient of many military awards along with civic recognitions including the Catholic University of America 2012 Engineering Distinguished Alumni Award, the Black Engineer of the Year Award for Professional Achievement as well as induction into the STEM Hall of Fame in 2011, the National Society of Black Engineers Award for Lifetime Achievement in Government, and the Thurgood Marshall Award for Service and Leadership. He is the co-author (with his Father) of the leadership book, Navigating the Seven Seas, which in 2012 was designated by the U.S. Navy as one of the 18 books determined to be "essential reading" for all members who serve in the Navy. He is now serving as the Associate Dean of Engineering at CUA as well as part-time at the Nuclear Research Consultant at the University of California – Davis (UC Davis).
Colonel Mary Lou Keener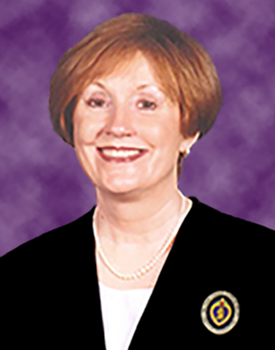 Colonel Mary Lou Keener came to CUA to earn her Bachelor of Science Degree in Nursing as well as her Juris Doctorate. She served in the United States Navy as a staff and charge nurse. Col. Keener continued her service in the United States Air Force Reserves as a flight nurse, Chief Nurse, and U.S.A.F. Chief Nurse. She is now chair of the Purple Heart Foundation.
The appearance of U.S. Department of Defense (DoD) visual information does not imply or constitute DoD endorsement.